ABET
NOVA IMS has 1st Bachelor degree in Europe accredited in information systems by ABET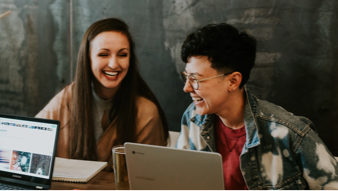 The NOVA IMS' Information Systems Bachelor Program is accredited by the Computing Accreditation Commission of ABET.
ABET is recognized as the worldwide leader in assuring quality and stimulating innovation in applied science, computing, engineering, and engineering technologies.
Developed by technical professionals from ABET's member societies, ABET criteria focus on what students experience and learn. ABET accreditation reviews look at program curricula, faculty, facilities, and institutional support and are conducted by teams of highly skilled professionals from industry, academia and government, with expertise in the ABET disciplines.
ABET accreditation ensures that programs meet standards to produce graduates ready to enter critical technical fields that are leading the way in innovation and emerging technologies, and anticipating the welfare and safety needs of the public.
Currently ABET has programs accredited in 700 colleges and universities in nearly in 30 countries. NOVA IMS was the first Portuguese Institution to have an accredited program by this internationally recognized accreditation agency. Furthermore, NOVA IMS was the first European Institution to have an accredited program by ABET in the Information Systems field.
For Pedro Simões Coelho, President of the NOVA IMS Scientific Council, this is an important seal of excellence as it ensures that the Information Systems Bachelor Program follows the strictest international standards in the area. Also, it provides new internationalization opportunities for both the School and the students and graduates, given the international recognition that this program will benefit.
More information about ABET and the accreditation criteria used to evaluate programs can be found at the link below.