Message from the Dean

Message from the Dean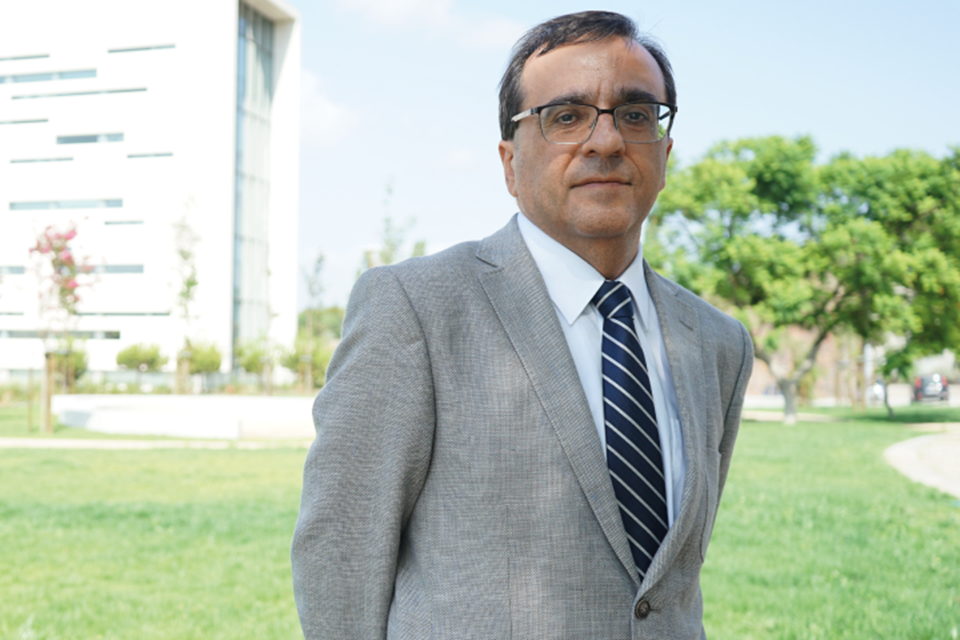 Message from the Dean
NOVA IMS has more than 33 years of experience and success in converting data into value. We are the School of Information Management and Data Science of the Nova University of Lisbon, with recognized national and international skills in "Data Science and Analytics".
We have about 3.000 students, who come from more than 70 countries annually, at the undergraduate, master's, postgraduate and doctorate levels. Here we train high-quality professionals, digital transformation leaders endowed with "state of the art" knowledge and skills. Our courses are duly accredited and lead multiple international rankings. We take a pedagogical approach based on best practices, personalized teaching, and easy access of students to teachers, complemented by a wide range of recognized, quality support services. All this contributes decisively to our students' loyalty; they not only recommend NOVA IMS to colleagues but also return here. our high levels of employability (100%) also play a significant role.
NOVA IMS teachers work at the cutting edge of scientific production and research, with remarkable publication rates in the best journals in the field (about 100 per year in indexed journals). Our research center (MagIC) has reached high levels of quality in evaluations carried out by international experts, and the NOVA IMS Ph.D. program is conceptualized and recognized in its focus areas.
Regarding the "third mission", namely in terms of innovation activities, interaction with the outside world, and the development of technology transfer projects, NOVA IMS also has a vast set of entities with which it relates and projects that it materializes, with the AD NOVA IMS association playing an important role in this context.
At NOVA IMS, meritocracy and the quality of everything we do are taken very seriously. We have a Quality Management System certified according to ISO 9001, our courses are nationally and internationally accredited, and several NOVA IMS Masters and Post Graduations have been classified in positions of clear leadership by Eduniversal, the international agency that publishes the ranking of the best Masters and MBAs in the world annually.
The recent developments and those that will mark the next decades, focused on Digital Transformation, Big Data, Artificial Intelligence, Data Science or Industry 4.0, to name just a few, make us believe even more in a greater future for NOVA IMS, which intends to continue to project for this future full of opportunities in the field of the conversion of data into value.
This success is and will continue to be people-centered. The excellent students, teachers, researchers, employees, and partners have made the NOVA IMS community what it already represents and will be able to build in the coming years.
Come and meet or be part of the NOVA IMS community; our doors are always open to new challenges. Do not hesitate to contact us; you can be sure that you will always be welcomed and warmly received.